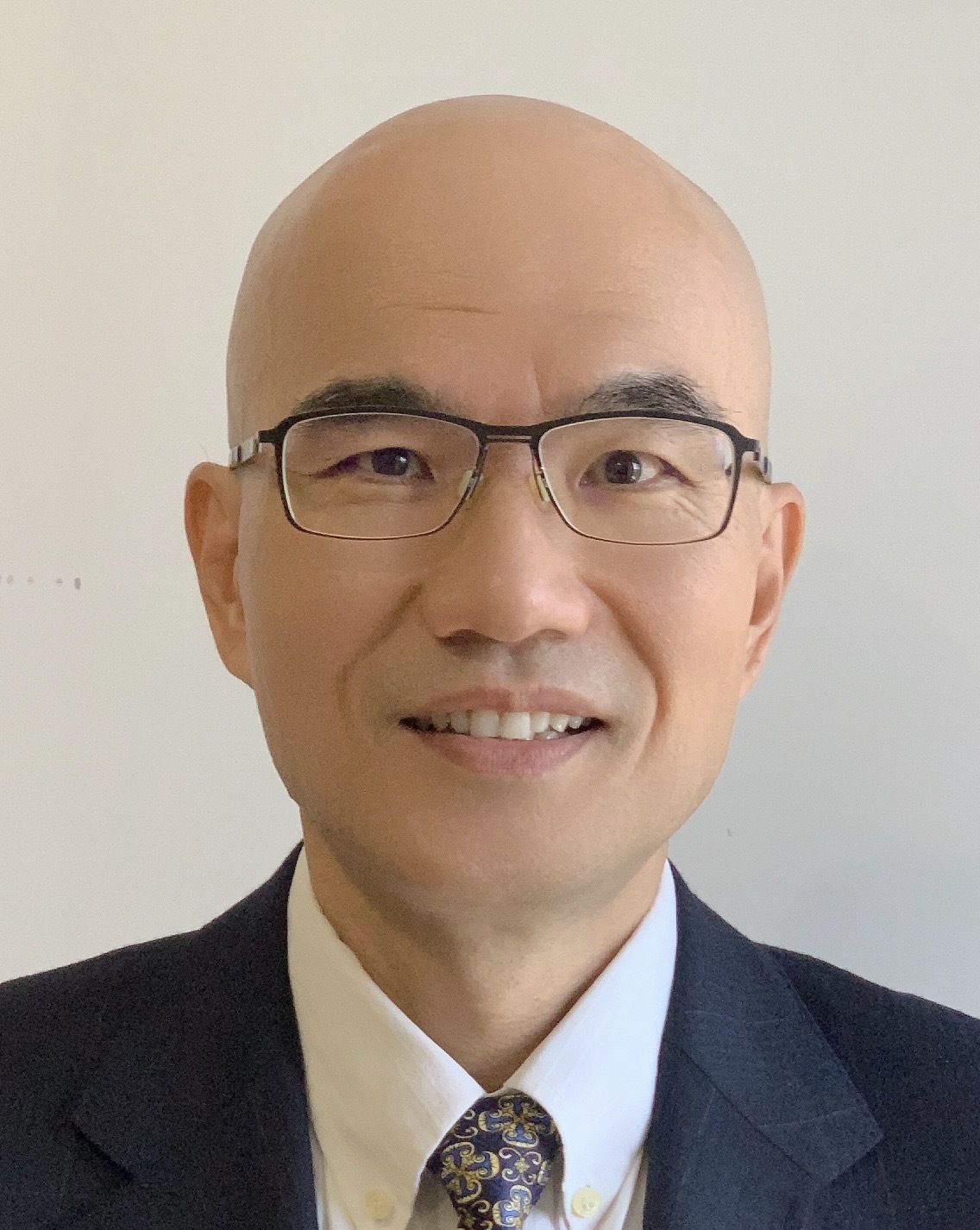 Sheng-Tzong Cheng Professor
06-2757575 ext 62529

stcheng@mail.ncku.edu.tw
Information Security and Network Security
Artificial Intelligence, Quantum computer
Digital Life Technology
Wireless Communications
Mobile Computing
U.S.A \ the University of Maryland, College Park \ Dept. of Computer Science \ Ph.D(1993 ~ 1995)
U.S.A \ the University of Maryland, College Park \ Dept. of Computer Science \ M.S.(1989 ~ 1993)
R.O.C \ National Taiwan University \ Dept. of Electrical Engineerin \ M.S.(1985 ~ 1987)
R.O.C \ National Taiwan University \ Dept. of Electrical Engineerin \ B.S.(1981 ~ 1985)
Ministry of Science and Technology \ Information Engineering \ convener (2019 ~ now)
National Cheng Kung University \ Dept. of CSIE \ Professor (2004 ~ now)
National Cheng Kung University \ Dept. of CSIE \ Dean (2009 ~ 2012)
National Cheng Kung University \ Dept. of CSIE \ Associate Professor (1999 ~ 2004)
National Cheng Kung University \ Dept. of CSIE \ Assistant Professor (1997 ~ 1999)
National Dong Hwa University \ Dept. of CSIE \ Associate Professor (1996 ~ 1997)
2018年獲 國防部 與 科技部 合頒 「優質計畫」獎座
2007年教育部95學年度大學院校前瞻晶體系統設計相關競賽 嵌入式軟體製作競賽軟硬體整合組優等
2005年榮獲資深優良教師
2004年行動創意大賽銅牌獎
2004年無線行動夢想家競賽之Intel金質獎
2003年教育部嵌入式軟體競賽優等獎
2002年李國鼎科技研究獎.
2002年受聘為資策會多媒體實驗室技術顧問
2001年國立成功大學九十年度師生校園路跑教職員男子組冠軍
2000年教育部八十九學年度大專院校通訊科技專題競賽優等獎
1996年受聘為教育部「85年度暑期研訪企業」教師,前往工業技術研究院,協助企業界解決問題
1995年接受美國Honeywell Inc.位於Minneapolis city之總部邀請,對個人博士論文作專題演講
資策會「通訊軟體關鍵技術開發五年計畫」技術顧問
國立成功大學創新育成中心,技術審查委員
國科會甲等研究獎
Accepted Papers to be Published
Sheng Tzong Cheng, Chih Wei Hsu, Gwo Jiun Horng, Sz Yu Chen. "Across-camera object tracking using a conditional random field model." Journal of Supercomputing, 77(12), 14252-14279.
Sheng Tzong Cheng, Chih Wei Hsu, Gwo Jiun Horng, Ci Ruei Jiang(2021, Jun). "Video Reasoning for Conflict Events Through Feature Extraction." Journal of Supercomputing, 77(6), 6435-6455.
Pei Wei Tsai, Jian Pan Li, Jia Shing Shih, Yin Jun Chen, Tung ying Lee, Sheng Tzong Cheng (2020, Oct). "Mixed Broadcast Techniques of Leisure Information in Vehicular Ad-Hoc Networks." Telecommunication Systems, 75(2), 221-234.
Sheng Tzong Cheng, Chih Wei Hsu, Gwo Jiun Horng, Che Hsuan Lin(2020, Mar) "Adaptive cache pre-forwarding policy for distributed deep learning" Computers and Electrical Engineering, 82
Chou, Chih-Lun; Cheng, Sheng-Tzong; Chiang, Yi-Tsen(2019). "Tour-sites Recommendation Mechanism for Nav-igation System." Journal of Internet Technology, 20(1), 123-133.
Ying-Jun Chen, Gwo-Jiun Horng, Sheng-Tzong Cheng, His-Chuan Wang (2017, Jun). "Forming SPN-MapReduce Model for Estimation Job Execution Time in Cloud Computing." Wireless Personal Communications, 94(4), 3465–3493.
Chen, Y. J., Horng, G. J., Li, J. H., & Cheng, S. T. (2017, Jun). "Using Thermal-Aware VM Migration Mechanism for High-Availability Cloud Computing." Wireless Personal Communications, 97(1), 1475-1502.
Horng, Gwo-Jiun; Cheng, Sheng-Tzong (2016, Nov). "Using Intelligent Vehicle Infrastructure Integration for Reducing Congestion in Smart City." WIRELESS PERSONAL COMMUNICATIONS , Vol. 91, no. 2 pp: 861-883.
Li, Jian-Pan; Horng, Gwo-Jiun; Chen, Yin-Jun; Cheng, Sheng-Tzong (2016, Jun). "Using Non-cooperative Game Theory for Taxi-Sharing Recommendation Systems." WIRELESS PERSONAL COMMUNICATIONS, vol. 88, no. 4, pp: 761-786.
Pei-Wei Tsai, Jian-Pan Li, Jia-Shing Shih, Yin-Jun Chen, Tung-ying Lee, Sheng-Tzong Cheng (2016, Apr). "Mixed Broadcast Techniques of Leisure Information in Vehicular Ad-Hoc Networks." Telecommunication Systems (2016 SCI Impact Factor: 1.542), (2016). doi:10.1007/s11235-016-0158-2, pp 1-14.
Cheng, Sheng-Tzong; Chou, Ju-Hsien (2016, Jan). "Fuzzy Control to Improve Energy-Economizing in Cyber-Physical Systems." APPLIED ARTIFICIAL INTELLIGENCE (2016 SCI Impact Factor: 1.904) , vol. 30, no. 1, pp: 1-15.
Li, JP (Li, Jian-Pan); Hsu, CW (Hsu, Chih-Wei); Huang, CL (Huang, Chieh-Ling); Horng, GJ (Horng, Gwo-Jiun); Cheng, ST (Cheng, Sheng-Tzong) (2014, Nov). "Using Ontology and RFID Technology to Develop an Agent-Based System for Campus-Safety Management." WIRELESS PERSONAL COMMUNICATIONS, 79(2), 1483-1510.
Cheng, Sheng-Tzong; Hsu, Chih-Wei; Horng, Gwo-Jiun; (2014, Aug). "Classifier Learning and Decision Making for a Connection Manager on a Heterogeneous Network." WIRELESS PERSONAL COMMUNICATIONS, 77(3) ,2359-2389.
Cheng, Sheng-Tzong; Li, Jian-Pan; Horng, Gwo-Jiun; (2014, Jul). "The Adaptive Road Routing Recommendation for Traffic Congestion Avoidance in Smart City." WIRELESS PERSONAL COMMUNICATIONS, 77(1) ,225-246.
Horng, Gwo-Jiun; Chang, Tun-Yu; Cheng, Sheng-Tzong (2014, Jun). "An effective node-selection scheme for the energy efficiency of solar-powered WSNs in a stream environment." EXPERT SYSTEMS WITH APPLICATIONS (2016 SCI Impact Factor: 3.928), 41(7) ,3143-3156.
Horng, Gwo-Jiun; Chou, Chih-Lun; Chou, Ju-Hsien; (2014, Mar). "The Adaptive Recommendation Mechanism for Lane-Changing at Safe Distances in Vehicular Environments." WIRELESS PERSONAL COMMUNICATIONS, 75(2) ,1061-1077.
Cheng, Sheng-Tzong; Chen, Yin-Jun; Horng, Gwo-Jiun; (2013, Dec). "Using Cellular Automata to Reduce Congestion for Tourist Navigation Systems in Mobile Environments." WIRELESS PERSONAL COMMUNICATIONS, 73(3) ,441-461.
Cheng, Sheng-Tzong; Hsu, Chih-Wei*; Li, Jian-Pan (2013, Dec). "Combined Hand Gesture - Speech Model for Human Action Recognition." SENSORS (2016 SCI Impact Factor: 2.677), 13(12) ,17098-17129.
Cheng, Sheng-Tzong; Chou, Chih-Lun; Horng, Gwo-Jiun (2013, Oct). "The Adaptive Ontology-Based Personalized Recommender System." WIRELESS PERSONAL COMMUNICATIONS, 72(4) ,1801-1826.
Chen, Chia-Mei; Cheng, Sheng-Tzong; Zeng, Ruei-Yu (2013, Jul). "A proactive approach to intrusion detection and malware collection." SECURITY AND COMMUNICATION NETWORKS, 6(7) ,844-853.
Cheng, Sheng-Tzong; Chou, Chih-Lun; Horng, Gwo-Jiun (2013, Jul). "Priority-Oriented Architecture Service Management on OSGi Home-service Platform." WIRELESS PERSONAL COMMUNICATIONS, 71(1) ,611-628.
Cheng, Sheng-Tzong; Li, Jian-Pan; Horng, Gwo-Jiun (2013, May). "An Adaptive Cluster-Based Routing Mechanism for Energy Conservation in Mobile Ad Hoc Networks." WIRELESS PERSONAL COMMUNICATIONS , 70(2) ,561-579.
Cheng, Sheng-Tzong; Shih, Jia-Shing; Chou, Chih-Lun (2013, May). "Hierarchical Distributed Source Coding Scheme and Optimal Transmission Scheduling for Wireless Sensor Networks." WIRELESS PERSONAL COMMUNICATIONS, 70(2) ,847-868.
Cheng Sheng-Tzong, Horng Gwo-Jiun, Wang Chi-Hsuan (2013, Mar). "Using Direction of Arrival to Estimate Obstacle Areas in Cognitive Sensor Environments." WIRELESS PERSONAL COMMUNICATIONS , 69(1),269-284.SCI
Cheng Sheng-Tzong, Shih Jia-Shing, Chang Tun-Yu (2013, Jan). "GA-based actuator control method for minimizing power consumption in cyber physical systems." APPLIED INTELLIGENCE , 38(1),78-87.SCI
Cheng Sheng-Tzong, Wang Chi-Hsuan, Horng Gwo-Jiun (2012, Nov). "SmartMote: An Adaptive Update Mechanism for Wireless Ad-Hoc Sensor Network." WIRELESS PERSONAL COMMUNICATIONS , 67(2),237-255.SCI
Sheng-Tzong Cheng*, Chi-Hsuan Wang, and Gwo-Jiun Horng (2012, Nov). "OSGi-Based Smart Home Architecture for Heterogeneous Network." EXPERT SYSTEMS WITH APPLICATIONS (2016 SCI Impact Factor: 3.928), 39(16),12418-12429.SCI
Sheng-Tzong Cheng*, Gwo-Jiun Horng, and Chih-Lun Chou (2012, Nov). "The Adaptive Recommendation Mechanism for Distributed Groups in Wireless Mobile Environment." IEEE Transactions on Systems Man and Cybernetics, Part C., 42(6),1081-1092.SCI
Sheng-Tzong Cheng, Tun-Yu Chang (2012, Aug). "An adaptive learning scheme for load balancing with zone partition in multi-sink wireless sensor network." EXPERT SYSTEMS WITH APPLICATIONS (2016 SCI Impact Factor: 3.928), 39(10),9427–9434.SCI
Sheng-Tzong Cheng, Ju-Hsien Chou (2012, Jul). "Formulistic Detection of Malicious Fast-Flux Domains." Communications of the CCISA, Taiwan, Vol. 18, No. 3, pp. 76-87.
Sheng-Tzong Cheng, Chi-Hsuan Wang (2012, May). "An Adaptive Scenario-based Reasoning System Across Smart Houses." Wireless Personal Communications, 64(2),287- 304.SCI
Sheng-Tzong Cheng, Chih-Lun Chou, and Gwo-Jiun Horng (2012, Feb). "A Multicast Mechanism Using Significance-Based and Interference-Aware Algorithm for Intra WiMAX Mesh Network." Inter. Journal of Innovative Computing, Information and Control, 8(2),1479-1492.SCI
Sheng-Tzong Cheng, Gwo-Jiun Horng, Chih-Lun Chou (2012, Feb). "Adaptive Vehicle to Vehicle Heterogeneous Transmission in Cooperative Cognitive Network VANETs." Inter. Journal of Innovative Computing, Information and Control, 8(2),1263-1274.SCI
Sheng-Tzong Cheng, Jian-Pan Li, Gwo-Jiun Horng (2012). "An Adaptive Cluster- based Routing Mechanism for Energy Conservation in Mobile Ad Hoc Networks." Wireless Personal Communications, DOI: 10.1007/s11277-012-0708-1.SCI
Sheng-Tzong Cheng, Jia-Shing Shih, Chih-Lun Chou, Gwo-Jiun Horng, Chi-Hsuan Wang (2012). "Hierarchical Distributed Source Coding Scheme and Optimal Transmission Scheduling For Wireless Sensor Networks." Wireless Personal Communications, DOI: 10.1007/s11277-012-0725-0.SCI
Sheng-Tzong Cheng, Chih-Lun Chou, Gwo-Jiun Horng (2012). "Priority-oriented Architecture Service Management on OSGi an Home-service Platform." Wireless Personal Communications, DOI: 10.1007 / s11277-012- 0833-x.SCI
Cheng Sheng-Tzong, Shih Jia-Shing, Chang Tun-Yu (2012). "MLPA-conservation mechanism in wireless sensor network environments. " EURASIP JOURNAL ON WIRELESS COMMUNICATIONS AND NETWORKING , DOI: 10.1186/1687-1499-2012-343.
Cheng Sheng-Tzong, Chou Chih-Lun, Horng, Gwo-Jiun (2012). "Fast IPTV channel switching using hot-view and personalized channel preload over IEEE 802.16e." EURASIP JOURNAL ON WIRELESS COMMUNICATIONS AND NETWORKING , DOI: 10.1186/1687-1499-2012-354.
Sheng-Tzong Cheng, Gwo-Jiun Horng, Chih-Lun Chou (2011, Dec). "Using Cellular Automata to Form Car Society in Vehicular Ad Hoc Networks." IEEE Transactions on Intelligent Transportation Systems, Volume: 12, Issue: 4, P.1374 - P.1384.SCI
Sheng-Tzong Cheng, Chi-Hsuan Wang, Gwo-Jiun Horng (2011). "A Cross-Layer Approach of Multimedia Up-Streaming to Ensure QoS in WiMAX." Inter. Journal of Innovative Computing, Information and Control, Vol.7, No.11, pp.6605-6620.SCI
Sheng-Tzong Cheng, M.T. Hsieh, B.F. Chen (2010, Jun). "Fairness-based scheduling algorithm for time division duplex mode IEEE 802.16 broadband wireless access systems." IET Communications, Vol. 4, No. 9, P.1065 - P.1072.SCI
Sheng-Tzong Cheng, Ming-Hung Tao, and Chun-Yen Wang (2010, Jan). "Adaptive Channel Switching for Centralized MAC Protocols in Multihop Wireless Networks." IEEE Transactions on Communications, VOL. 58, P. 228 - P.234.SCI
Sheng-Tzong Cheng(2009, Mar). "Contention-Polling Duality Coordination Function for IEEE 802.11 WLAN Family." IEEE TRANSACTIONS ON COMMUNICATIONS, 57期, P.779 - P.788.SCI
Chih-Hsiung Tseng, Sheng-Tzong Cheng, Yi-Hsien Wang (2009, Mar). "New hybrid methodology for stock volatility prediction." EXPERT SYSTEMS WITH APPLICATIONS, Volume: 36, Issue: 2, P. 1833 - P.1839.SCI
Sheng-Tzong Cheng, Shih, JS, and Wu, MZ (2009). "Multilevel Power Adjustment for Underwater Acoustic Sensor Networks." JOURNAL OF INTERNET TECHNOLOGY, Vol.10, No.3, pp.281-289.EI
Sheng-Tzong Cheng and Hsieh, MT (2009). "Modeling and Analysis of Code-based Call Admission Control for QoS Management in W-CDMA Systems." JOURNAL OF INFORMATION SCIENCE AND ENGINEERING, Vol.25, No.3, pp.717-731.SCI
Sheng-Tzong Cheng and M.Z. Wu (2009). "Optimization of Multilevel Power Adjustment in Wireless Sensor Networks." TELECOMMUNICATION SYSTEMS , Vol.42, No.1-2, pp. 109 - 121.SCI
C.H. Tseng, Sheng-Tzong Cheng, and Y.H. Wang (2008, Dec). "Location management scheme with WLAN positioning algorithm for integrated wireless networks." Computer Communications, Vol. 31, No. 18, pp. 4304-4311.SCI
C.H. Tseng , Sheng-Tzong Cheng, Y. H. Wang (2008, May). "Artificial neural network model of the hybrid EGARCH volatility of the Taiwan stock index option prices." Physica A-Statistical Mechanics and Its Applications, Vol. 387, No. 13, pp. 3192– 3200.SCI
Sheng-Tzong Cheng, and Wu, MZ (2007, Oct). "Adaptive Coordination Function for IEEE 802.11 Wireless LANs." Wireless Personal Communications, Vol. 43, No. 2, pp. 743– 757.SCI
Sheng-Tzong Cheng and M. H. Tao (2007, Mar). "A scheduling-based medium access control protocol for supporting multi-class services in wireless networks." Computer Journal, Vol. 50, No. 2, pp. 204– 216.SCI
Sheng-Tzong Cheng and M. H. Tao (2007, Feb). "Quantum Cooperative Search Algorithm for 3-SAT." Journal of Computer and System Sciences, Vol. 73, No. 1, pp. 123– 136.SCI
Cheng Sheng-Tzong, C. Wang, I. Chen (2006, May). "Filtering Strategies for TFC Selection Schemes in 3GPP W-CDMA Systems." IEEE Transactions On Wireless Communications, Vol. 5, No. 5, P.1023--P.1032.SCI
Sheng-Tzong Cheng, C. Wang (2006, Feb). "Quantum Switching and Quantum Merge Sorting." IEEE Transactions On Circuits and Systems—I: Regular Paper, Vol. 53, No. 2, P.316--P.325.SCI
Sheng-Tzong, Cheng(2006, Feb). "On Integrated Location and Service Management for Minimizing Network Cost in Personal Communication Systems." IEEE Transactions on Mobile Computing, Vol. 5, No. 2, P. 1 -P.14.SCI
C. Chang, , Sheng-Tzong Cheng, S. Kuo (2006, Feb). "A two-level TDM access protocol for IP support in WDM optical networks." Dynamics of Continuous Discrete and Impulsive Systems-Series B-Applications & Algorithms, Vol. 13, No. pp. 115– 138.SCI
Sheng-Tzong Cheng, J. Lin (2005, Nov). "IPv6-Based Dynamic Coordinated Call Admission Control Mechanism Over Integrated Wireless Networks." IEEE Journal On Selected Areas in Communications (IEEE JSAC), Vol. 23, No. 11, P.2093- P.2103.SCI
Sheng-Tzong Cheng (2005, Nov). "Design and Analysis of Time-based Code Allocation Schemes in WCDMA Systems." IEEE Transactions on Mobile Computing, Vol.4, No. 6, P.604-P.615.SCI
Sheng-Tzong Cheng, C. Wang, and M. Tao (2005, Jul). "Quantum Communication for Wireless Wide-Area Networks." IEEE Journal On Selected Areas in Communications (IEEE JSAC), Vol. 23, No. 7, P.1424-P.1432.SCI
Sheng-Tzong Cheng (2005, Apr). "Design and Evaluation of a Weighted Sacrificing Fair Queuing Algorithm for Wireless Packet Networks." IEICE Transactions on Communications, Vol. E88-B, No. 4, P. 1568 - P. 1576.SCI
Sheng-Tzong Cheng, I. Chen*, B. Gu, S. George (2005, Mar). "On Failure Recoverability of Client-Server Applications in Mobile Wireless Environments." IEEE Transactions on Reliability, Vol. 54, No. 1, P. 115- P.122.SCI
Sheng-Tzong Cheng, C. H. Tseng, and M. T. Hsieh (2005, Feb). "An Integrated Location Management Scheme for Seamless Access in B3G Systems." IEICE Transactions on Communications, vol. E88B, no. 2.SCI
Sheng-Tzong Cheng, and M. T. Hsieh (2005). "Design and Analysis of Time-based Code Allocation Schemes in WCDMA Systems." IEEE Transactions on Mobile Computing, Vol. 4, No. 6, pp. 604 – 615.SCI
Sheng-Tzong Cheng, and J. Lin (2005). "IPv6-based Dynamic Coordinated Call Admission Control Over Integrated Wireless Access Networks." IEEE Journal of Selected Areas in Communications, Vol. 23, No. 11, pp. 2093 – 2103.SCI
I. Chen, B. Gu, S. George, and Sheng-Tzong Cheng (2005). "On Failure Recoverability of Client-Server Applications in Mobile Wireless Environments." IEEE Transactions on Reliability, Vol. 54, No. 1, pp. 115-122.SCI
Sheng-Tzong Cheng, and J. L. Lin (2004). "Coordinated Call Admission Control for IPv6-based Integrated Wireless Access Networks." JOURNAL OF INTERNET TECHNOLOGY.EI
Sheng-Tzong Cheng, and C. L Hsu (2004). "Genetic Optimal Deployment in Wireless Sensor Networks." JOURNAL OF INTERNET TECHNOLOGY.EI
Sheng-Tzong Cheng, and J. L. Lin (2003). "Radio Resource Management Techniques for UE-MAC in 3GPP W-CDMA Systems." Wireless Communications and Mobile Computing, Vol. 3, pp. 907-919.SCI
Sheng-Tzong Cheng, C.M. Chen, and I. R. Chen (2003). "Performance Evaluation of an Admission Control Algorithm: Dynamic Threshold with Negotiation." Performance Evaluation, Vol. 52, No .1, pp. 1 – 13.SCI
Sheng-Tzong Cheng (2003). "Optimal Assignment of Wireless Access Switches for Mobile Communication Networks." Journal of Computers, Vol. 15, No .1, pp. 57 – 70.SCI
Sheng-Tzong Cheng, C. M. Chen, and I. R. Chen (2002). "A Self-adjusting Quality-of-Service Control Scheme." Information Processing Letters, Vol. 83, No. 6, pp. 337-344.SCI
Sheng-Tzong Cheng, Chi-Ming Chen, and J. R. Li (2002). "Real-time Support for Mobile Information Systems." Engineering Science and Technology Bulletin, Vol. 60.
Sheng-Tzong Cheng, C. Chen, C. Li, and C.M. Chen (2002). "Network Topology Management in a Mobile-Switch ATM Network: Dynamic Partition Algorithms." ACM / Wiley International Journal of Network Management, Vol. 12, No.2, pp. 99 - 115.EI
Hwang, SI and Sheng-Tzong Cheng (2001, Sep). "Combinatorial optimization in real-time scheduling: Theory and algorithms." JOURNAL OF COMBINATORIAL OPTIMIZATION, Vol.5, No.3, pp.345-375.
Sheng-Tzong Cheng and S. H. Hwang (2001). "Optimal Real-Time Scheduling with Minimum Rejection and Minimum finishing time." Journal of Real Time Systems, Vol. 20, pp. 229-253.SCI
Sheng-Tzong Cheng and Ding-Ching Hsu (2001). "A Wireless/Wired Multimedia Interoperability and Delivery Platform." FarEasTone Telecommunication Journal.
Sheng-Tzong Cheng (2001). "Topological Network Design Subject to 1-Fault Tolerance." ISCA International Journal of Computers and Their Applications.
S. Y. Kuo and Sheng-Tzong Cheng (2000, Sep). "Software Reliability: Theory and Modeling." Journal of Reliability Engineering Association of Japan, Vol. 21, No. 7, pp. 408-420.
Sheng-Tzong Cheng, Y. H. Cheng, and Y. R. Leu (2000, May). "An Efficient Transmission Control Protocol for Wireless/Wired Internet working." the Proceedings of NSC, R.O.C. Part A (Ei Engineering in Brief), Vol. 24, No. 3, pp.176-185.EI
S. H. Hwang and Sheng-Tzong Cheng (2000). "Optimal Real-Time Scheduling: Theory and Applications." Journal of Combinatorial Optimization, pp.345 - 375.SCI
Sheng-Tzong Cheng, C.M. Chen, and J.W. Lin (2000). "Assignment Techniques for Wireless Access ATM Switches Using Genetic Algorithms." CCL Technical Journal.
Sheng-Tzong Cheng, C. M. Chen, and I. R. Chen (2000). "Dynamic Quota-based Admission Control with Sub-rating in Multimedia Servers." ACM / Springer Multimedia Systems, Vol. 8, No.2, pp.83-91.SCI
Sheng-Tzong Cheng, and C. M. Chen (2000). "Dynamic Round-based Resource Management for On-Demand Multimedia Servers." Computer Journal, Vol. 43, No. 5, pp. 386-395.SCI
Sheng-Tzong Cheng, C.M. Chen, and S. K. Tripathi (2000). "A Fault-Tolerance Model for Real-Time Systems." Journal of Computer and System Sciences, Vol. 61, pp. 457 – 477.SCI
Sheng-Tzong Cheng (1999, Jan). "Backtrack Routing and Priority-Based Wavelength Assignment in WDM Networks." Computer Communications, Vol. 22, No. 1, pp. 1-10.SCI
Sheng-Tzong Cheng and S. Y. Kuo (1999). "Topological Optimization of a Reliable Communication Network Subject to k-fault tolerance." Journal of Reliability Engineering Association of Japan, Vol. 20.EI
Sheng-Tzong Cheng, C. M. Chen, and J. W. Hwang (1998, Sep). "Low Power Design for Real-Time Systems." Real-Time Systems, Vol. 15, No. 2, pp. 131-148.SCI
Sheng-Tzong Cheng (1998, Sep). "Topological Optimization of a Reliable Communication Network." IEEE Transactions on Reliability, Vol. 47, No. 3, pp. 225-233.SCI
Sheng-Tzong Cheng and C. M. Chen (1998, Mar). "Temporal Analysis and Algorithms for Real-Time Scheduling and Allocation." International Journal of Computers and Their Applications, Vol. 5, No. 1, pp. 29-35.EI
Sheng-Tzong Cheng and A. K. Agrawala (1995). "Optimal Replication of Series-Parallel Graphs for Computation-Intensive Applications." Journal of Parallel and Distributed Computing, Vol. 28, pp. 113-129.SCI
R. H. Jan, F. J. Hwang and Sheng-Tzong Cheng (1993, Mar). "Topological Optimization Problem of Communication Networks Subject to Reliability Constraint." IEEE Transactions on Reliability, Vol. 42, No. 1.SCI
Conference Papers
International Conference
Sheng Tzong Cheng, Chong Yi Zhu, Chih Wei Hsu, Jia Shing Shih(2020, Dec). "The Anomaly Detection Mechanism Using Extreme Learning Machine for Service Function Chaining." Proceedings - 2020 International Computer Symposium, ICS 2020. 310-315.
Sheng-Tzong Cheng(2019, Oct). "Virtual Intelligence Evolution (VIE): Components, Systems, and Applications" International Conference on Big Data Analytics and Data Mining, Frankfurt, Germany, 2019.MOST 108-2221-E-006 -109 -MY3
Yi-Wei Huang, Sheng-Tzong Cheng. (2018, Jul). "Reduction Scheme for Sensor- Data Transmission on a Big Data Streaming Platform." 2018 Tenth International Conference on Ubiquitous and Future Networks (ICUFN), Prague, Czech.
Sheng-Tzong Cheng, Jian-Ting Chen, and Yin-Chun Chen. (2017, Jul). "Fast Deduplication Data Transmission Scheme on a Big Data Real-time Platform." The Seventh International Symposium on Business Modeling and Software Design (BMSD 2017), Barcelona, Spain.
M. Tsai and Sheng-Tzong Cheng. (2017, Feb). "Using k-Core Decomposition to Find Cluster Centers for k-Means Algorithm in GraphX on Spark." The Eighth International Conference on Cloud Computing, GRIDs, and Virtualization, (CLOUD COMPUTING 2017), Athens, Greece.
Sheng-Tzong Cheng "Energy-Aware Multi-path Routing for Wireless Sensor Network with Holes" IEEE Vehicular Technology Society Asia Pacific Wireless Communications Symposium, Singapore, 2011.
Sheng-Tzong Cheng "Cyber-Physical Systems Technologies and Applications" Mobile Computing 2010 and the 2nd International Mobile Computing Workshop.
National Conference
Sheng-Tzong Cheng "Linux 作業系統安全技術與強化技術之研發" WASN 2019, MC 2019
Sheng-Tzong Cheng, Mingzoo Wu, Chia-Hung Chiang, and Sheng-Fu Su "A Partial Contention-based MAC Protocol for WSNs" 2008 Symposium on Digital Life Technologies: Human – Centric Smart Living Technology, Tainan, Taiwan
Sheng-Tzong Cheng "Quantum Communication and Quantum Switching." IEEE Taipei Sector,IEEE Chapter.